Innovative video production Perth Western Australia
In Shot Productions is an award winning video production company providing industry leading video communications for clients who want their message seen and remembered.
We are passionate about creative and effective video communication, whether it be to promote, educate or entertain.
Ok, let's see some examples
In Shot has been producing innovative corporate, promotional & training videos in Perth Western Australia for over 10 years.
See full portfolio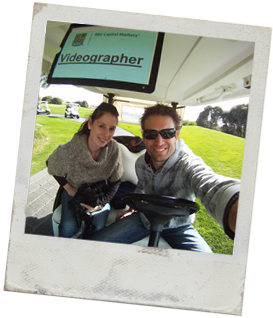 "You guys are BRILLIANT and you should let everyone know this! Really loved the work."
"This is the 4th year we have been doing videos. This is by far the best one we have had.
On the event night the crowd was in hysterics for the whole duration of the video.
I was very pleased with the service , follow up and delivery of what you produced. Really
Happy – how you went over and beyond our expectations.
Great team to work with. Very Professional! Really listens to the clients needs and
delivers on them."
Rema Suleiman - RBC Capital Markets Executive Assistant
See more