How To Make A Cat Repellent Automatic Sprinkler
No Comments
How To Make A Cat Repellent Automatic Sprinkler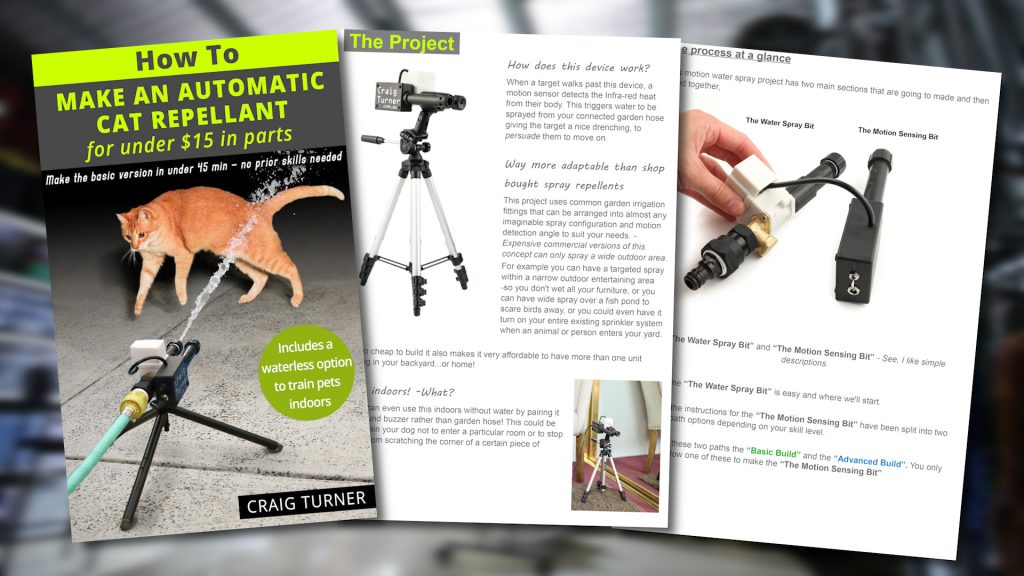 Craig has released a new video on his "how to" youtube channel, Turnah81 and with it an ebook. That's right, Craig is now a published author!
So the video and book is simple instructions on how to make your own automatic sprinkler animal repellent for only $15 in parts.
Commercial versions of this concept can be really expensive- ranging from $80 to $190! Which is partly what inspired Craig to come up with this design.

This simple project can be used:
As a Cat or Dog Repellent
Animal Deterrent for other backyard pest like Squirrels, Bears, Possums, Raccoons & Deer
Use it to stop a pet dog digging in your yard
To stop ducks sitting on your pool
Prevent birds from killing fish in a pond
Keep birds off a window ledge
Prank friends or family
or even as a fun & educational school science project.
May 23rd, 2019